Email marketing vs. direct mail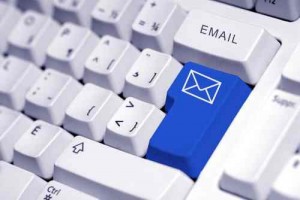 I'm going to share with you some differences between email marketing and direct mail marketing. These differences are geared toward small business owners and how they might use these marketing mediums to promote their local companies. One of the key challenges in successful lead generation is making sure you have your front line sales people working with prospects that are likely to buy.
This is a great lesson for small business owners, because lots of us get caught spending 80% of our time working with leads that represent 20% of our income.
My name is Mark Dayley and I'm the founder of nuResponse.com a web application company that specializes in helping small businesses successfully use the Internet to strengthen their brand and generate more customers. I understand small business because I've run several small companies over the past 15 years. I am currently serving as Principle Director, Owner, and/or Partner in several small businesses that are located throughout the West Coast. Small Business Website Design
Higher technology doesn't always mean better results
We have a saying at nuResponse, "Technology should be complicated enough to make things simple!", this reminds us that higher technology isn't always the answer. A marketing message will get best results when the communication medium is matched to the target audience's preferences. The first step is making sure our message is viewed… So let's high-lite the differences between Email marketing and Direct Mail Marketing as they apply to small local businesses.
Email Marketing
Email Marketing Success:
Email marketing can be a very effective way to keep your company name in front of your prospects, when done right. Providing truly valuable information and avoiding the annoyance of shameless self-promotion has proven successful for many companies. If you pass truly valuable information to your subscriber list, you may even get the word of mouth spread of email forwards, tweet mentions, and Facebook posts. This word-of-mouth type of exposure helps in two ways: 1. a boost in personal recommendations being passed by individuals… and 2. Social Media mentions will help with your Search Engine Rankings.
Keys to building an email campaign:
Avoid shameless promotion – Your readers will figure it out
Provide real value to the reader – The readers time is valuable, and should be equal to the value of your email.
Respect privacy – Permission is trust, avoid breaking that trust.
Email Marketing Strengths:
Easy to start – Very Inexpensive (less than $20/month)
Can be done in-house - With Email marketing software it can be done with little or no technical knowledge.
Email Marketing Weakness:
Less Likely to be seen – With Spam filters, and subject previews, recipients can delete your message without even opening it.
Takes Time to build a list – Email blasts are not ethical without permission based lists. (If you blast without proper permission, your email marketing address can become blacklisted.)
Direct Mail Marketing
Direct Mail Marketing Success:
Here's a "Proven Direct Mail Marketing Strategy"
This direct mail strategy is being used by billion dollar companies to increase lead generation & customer conversion, and can work for small business owners too.
Process
Design a direct mail piece that calls your prospect to action –  a "Simple Action". For example; "Call to listen to a free information message", or "visit a website to watch a free video". At the end of the simple action, you ask for something simple. Name & Mailing Address or Name & Email Address. The whole point of this process is to create a new list. This list of "simple action responders" is your new marketing list. Studies show that this list is highly likely to buy, and depending on the industry, a list like this has produced closing rates of 50+%. You should spend 80% of your marketing time on this list, they are the "80% of your income" portion of your list.
This new marketing list will have revealed their communication medium preferences as well. The responders that chose to give you an email address, are highly likely to open and view your emails now.
Notes
This process can be used with many different types of "initial contact marketing methods" like; Radio, TV, Tradeshows, etc…
Direct Mail Marketing Strengths:
Seen by your prospect – Going to the mailbox is a routine for many people, and means that your marketing piece is almost certainly guaranteed to be at least seen & touched by your target prospect.
Target able – When using Variable Data Print technology, you can not only refine your mailing list by demographics (such as Gender, Age, Income, Home value, etc…) but you can call the person by name & provide a unique Domain specifically for the reader (for example: www.aaaHeatingAndCooling.com/JohnSmith) – This increases both, the likely hood of being read, and the likelihood of the prospect visiting the website (even if it's out of shear curiosity).
Start Immediately – You can buy a list and start today. Generating new leads from a purchased list has proven to be effective, ethical, and legal.
Direct Mail Marketing Weakness:
More expensive to start
Need to spend on Design
Not easily done in house
Summary
Email marketing and direct mail marketing are both very effective mediums for promoting your company, when used in the right way. I highly recommend implementing one or both of these into your monthly advertising strategy to help level out month to month sales dips.
Please comment below and share your experiences with email marketing and/or direct mail marketing.
Tags: direct mail, email marketing, small business marketing