The Internet is a little "Wild West" when it comes to your company's Online Reputation.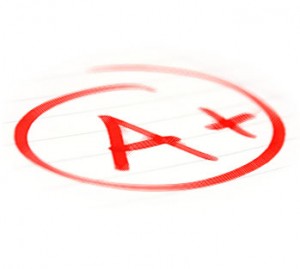 A good or bad reputation on the internet is all you have. Just being listed on the first page of the search engines isn't enough anymore, because our clients are savvy shoppers! A business listed on Google's first page that has bad reviews is just as ineffective as a business listed on Google's 4th page. With the popularity of sites like, Yelp, Google Places, Bing Maps, Yahoo Local, CitySearch, & Merchant Circle, small companies can easily level the playing field. However, a bad Online reputation can stunt your Online marketing efforts & shut off your Internet lead source.
A business listed on Google's first page that has bad reviews is just as ineffective as a business listed on Google's 4th page. "
About the Author
Mark is the founder of nuRESPONSE.com, a firm that provides website design & online marketing strategies for local companies. Mark has been the architect for several software applications that help his clients convert leads faster & more effectively use the Internet. The nuRESPONSE "Intelligent website forms" call the business when a lead is captured on their website, and the "Call Capture" phone numbers send a text notification when a company's marketing line has been dialed. (Quick Response has proven to increase lead conversion by 100 times according to an MIT study.)
Where Does it Come From?
Your company's online reputation is a mash up of mentions, tweets, statuses, blog posts, blog comments, directory listings, reviews, ratings & more. The advancement of the "Local Internet" has driven the local directories & local search engines to "validate" their listing data from many different sources in order to get the most complete & accurate listing of local businesses. This means that Google will be pulling & indexing information they find about you from many different sources & using it to compile a profile listing of your company. Google, Yahoo, Bing, and the rest… don't care whether the data is positive or negative, but you should!
Now that you know how the big search engines & directories are calculating your reputation, you'll want to view your reputation data… the same way they do.

Your Online Visibility and Presence
There are three components that can help your ability to be found… Found where people are looking for you services. Online reputation management goes beyond just good & bad reviews. When you have a pulse on the "mentions" (online mentions of your company) they can help you to get listed higher in search engines too.
VISIBILITY – Make sure your business is visible in ALL the best places people are searching for you. "I know this one is obvious"
ACCURACY – Checking to make sure your "Anchor Data" is accurate. Your business name, address, & phone number.
If someone calls and gets a wrong number, or goes to the wrong website, they won't stop and take the time to look up the correct one.  They will move on to your competitors.
CONSISTENCY – Many business owners don't realize that even the smallest variation in how a company name differs from "mention" to "mention" will effect their Search engine ranking.

Your Online Reputation Monitoring (Is Local)
There are many software tools that can assist a company in tracking & monitoring what is said, when it was said, & where it was said. Some software is designed to monitor brands on a national level, & while that's good to track a brand like Adidas, it won't give you the local consumer intelligence you're looking for. You DON'T have to spend thousands of dollars per month… or even hundreds of dollars per month on these types of software. Ask us how to get "online reputation monitoring program" for around $25/month.
Good "Local" monitoring tools will do 2 things:
Automatically monitor all sources for "mentions" (places that mention your company).
Including; websites, blogs, comments, social media, review sites, etc.
Simple & Easy to understand presentation of that data (Intelligent reports that grade your reputation, and intelligently tell you whether mentions are positive or negative.)
The program we recommend to our clients for "online reputation monitoring", is smart! If a "mention" is rated incorrectly, you can correct it. Each time you correct a mentions score, the system learns from you and becomes smarter.
Monitoring your online reputation is now simple! "Online reputation management" for small business is around $25/month.
Tags: Local, online reputation, small business